Interview: Bendigo Fletcher Releases New Song, 'Solar Eclipse'
Bendigo Fletcher  just released a stellar new single, 'Solar Eclipse 08/21/17', so we caught up with them to learn a little more. The band talks about inspiration, new music, and who they're excited to see at Forecastle. Check it all out below and don't miss them at Forecastle!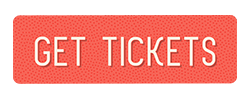 Where did you find inspiration for Solar Eclipse?
During the solar eclipse on August 21st, 2017, Ryan Anderson managed, for a short moment, to take an observers seat to his own life unfolding before him, recalling in penetrating detail the supernatural hues of the nearby trees, the eerie twilight-like darkness, and the unsettling stillness surrounding him and his friends as the path of totality passed over the Kentucky farm where he worked.
"In that time, it did something crazy to my physiology," he says, "like the feeling when you're asleep in the passenger's seat, you wake up on your own street, and it feels like a totally new place. Your brain is still adjusting to what you're seeing."
Can we look forward to more releases this year?
Two singles over the next two months followed by 7 song EP, 'Memory Fever' out September 20th.
Who are you most excited to see at Forecastle?
Anderson .Paak!!
What's your favorite thing about Louisville?
The food. People are okay but have ya had the food?