"Anderson .Paak Leads By Example On His Joyful 'Best Teef In The Game' Tour"
".Paak is a master at building an immediate and indelible connection with his audience. His smile and multi-faceted arsenal of top-rate talents (as well as those of backing band The Free Nationals) make fans want to have as much fun as he's having, and the atmosphere he creates makes that an effortlessly achievable goal." Read more on Uproxx about .Paak's leadership on stage.
Less than 40 days until Anderson .Paak takes over the Waterfront!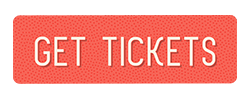 View this post on Instagram